Westport is a small town located in Fairfield County, in the southwestern part of the US state of Connecticut. Located approximately 84 km northeast of New York City, Westport stretches along the Long Island Sound in the state's Gold Coast. Westport is considered a favorite retreat of the rich and famous, with celebrity-driven prestige. Additionally, young families are drawn to the city's outstanding education system and welcoming of a variety of recreational experiences.
Geography and climate of Westport
Westport occupies a total area of ​​86.6 km2, of which 51.7 km2 is occupied by land and 34.9 km2 is covered by water. The city is surrounded by Norwalk to the west, Weston to the north, Wilton to the northwest, Fairfield to the east, and Long Island Sound to the south. Westport hosts a list of prestigious neighborhoods with great community environments like Saugatuck, Downtown Westport, Cockenoe Island, and Old Hill. The climate of Westport is continental, with hot, humid summers and very cold, snowy winters, with partly cloudy skies throughout the year. Temperatures vary between -5°C and 28°C and are rarely below -13°C or above 32°C. For tourists, the best time to visit Westport for warm weather recreation is between June and September.
A brief history of Westport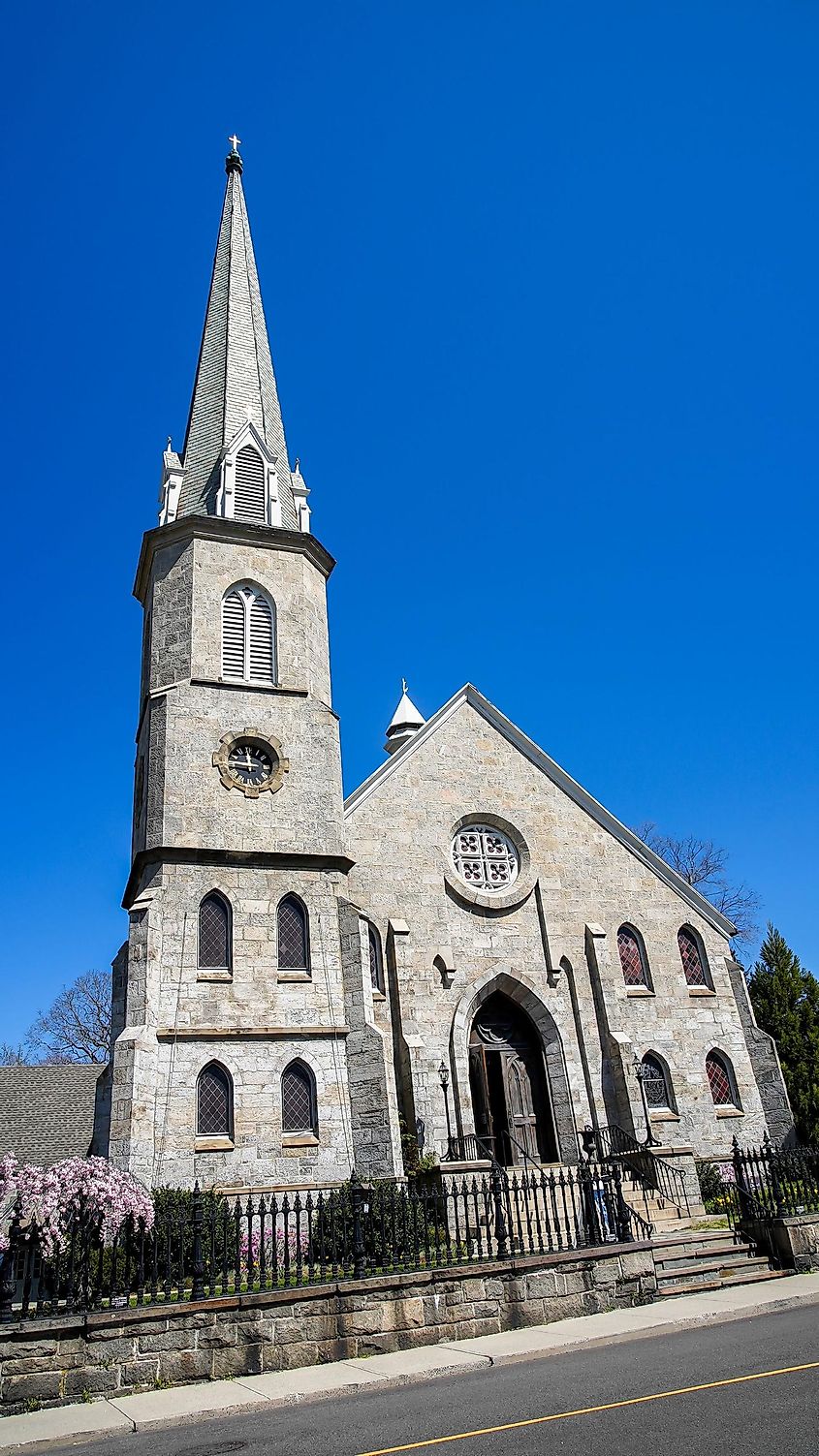 The Westport area was originally inhabited by Pequot Indians who called the area machamux, which meant the beautiful land. The area was settled by Europeans later in 1693, and its name was changed to shore edge the same year, when it was later officially renamed Green's Farm in 1732, in honor of Bankside farmer John Green. Subsequently, in 1835, the settlement was incorporated as the town of Westport from parts of Norwalk, Fairfield and Weston. Later in the 1840s, immigrants from Ireland and Italy came to build the railroad and work in the industrial factories along the Saugatuck River. Before the First World War, many artists, writers and actors arrived in Westport to establish a creative and liberal culture which is a primary factor in the community. Light industry and agriculture led to urban pressures, and by the mid-1900s Westport had become a residential area. Westport diversified with the entry of international residents who worked to demolish restrictive action agreements in the residential and commercial real estate markets.
The Population and economy of Westport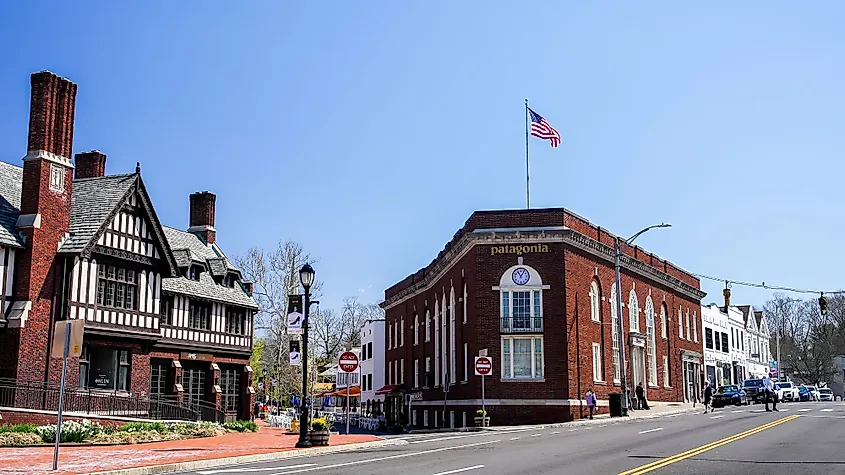 According to the last US census, Westport's current population is approximately 27,141. Nearly 93.9% of these residents are US citizens, and 13.8% of residents were born outside the United States, with the largest percentage being from Asia. Westport's economy relies on finance and insurance as the main contributor to the city's economy, followed by scientific and technical services and the healthcare sector. The average annual income for a Westport resident is $90,945, which is relatively high compared to the general annual average for US residents of $28,555. However, 6.4% sales tax and 5.5% income are applied.
Attractions in Westport
Westport town center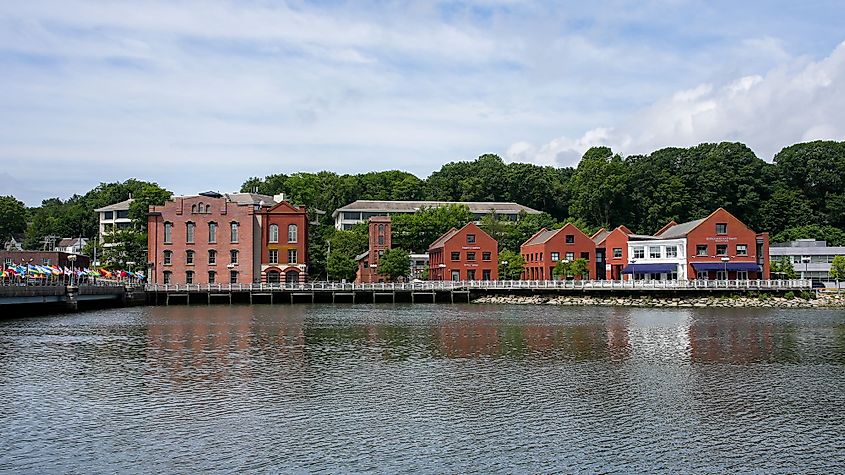 Downtown Westport combines the appeal and charm of a New England coastal town with modern shopping and dining. The Saugatuck area includes stand-alone shops, local brands, museums, historic landmarks, galleries and restaurants of all types offering experiences and sights to behold across the Saugatuck River to the old docks and riverside woods west.
Compo Beach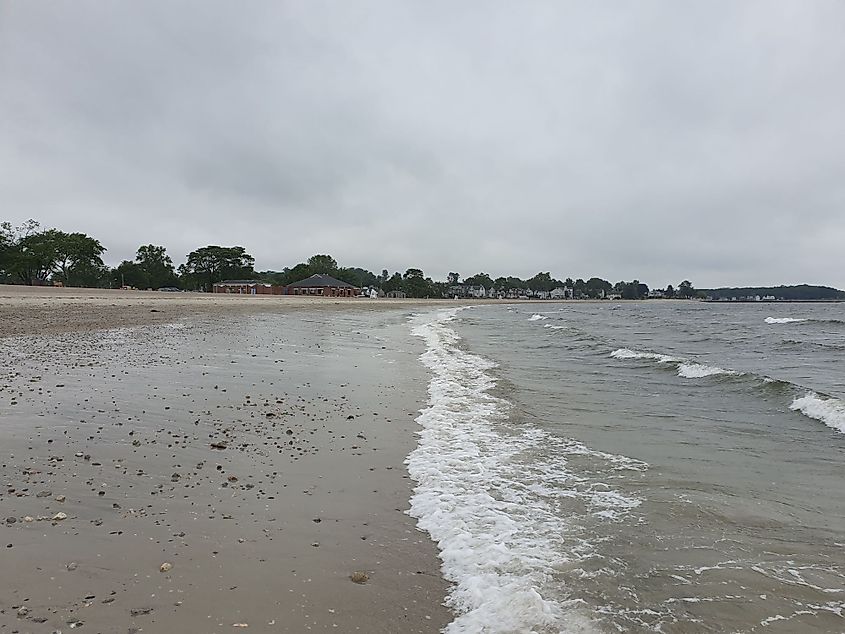 Compo Beach is a 29-acre park with a wide, sandy beach along the shore of Long Island Sound, bordering the Saugatuck River. The beach is supervised by professional lifeguards, in addition to numerous facilities that include a huge wooden area, basketball courts, volleyball courts, a skate park and many more.
Additionally, Westport is home to many other attractions that provide entertainment and cultural experiences, such as Sherwood Island State Park, Westport Country Playhouse, Levitt Pavilion for the Performing Arts, and Westport Arts Center. Westport has become a vibrant and affluent community due to its natural beauty, artisanal culture, and distance and influence from New York. Over the years, these special characteristics have attracted new residents from many parts of the world in various industries, including media, arts and financial services.