The Red Bull Illume Image Quest International Photo Contest 2021, now in its sixth year and featuring "The world's greatest adventure and action sports imagery" – announced the winners for 2021. The big winner is American photographer Will Saunders for his photo titled "Dirtbag Superhero".
The winning image was taken in Indian Creek, Utah and shows mountaineer Jake Talley in action. "I asked Jake to really shape his body into a more powerful motion rather than the classic fall position. His body reminded me of a superhero, which is fine with me as most of my friends in this world action sports are my heroes, "says Saunders. You can see more of Saunders' work here.
Categories and winners
The winning image of Will Saunders was selected by a jury of 53 renowned editors and photo experts, who reviewed a total of 41,447 entries for the competition. The jury also reduced the applications to 256 semi-finalists, then 56 finalists and finally, 11 category winners.
Here are the category winners for this year's Red Bull Illume competition (you can read more about each category here):
Best of Instagram photography category winner and video category winner: Yhabril (Spain) won for his photo of a skier and a snowboarder silhouetted against the moon. Bruno Diego Cavalcante (Brazil) also won for his video of skater Sara Watanabe in Rio de Janeiro, Brazil.
Creative by Skylum category winner: Jan Kasl (Czech Republic) won the award for his surreal image, titled "The Spiral", of a skateboarder inside a spiral.
Emerging by Black Diamond category winner: Victoria Kohner-Flanagan (United States) won for her photo of a climber at rest.
Winner of the Energy category by Red Bull: Rod Hill (New Zealand) won for his photo of River Mutton, a kayaker crossing a rapid in Huka Falls, New Zealand.
Winner of the RAW by Leica category: Bruno Long (Canada) won for his photo of mountain biker Dylan Siggers crossing a cloud of dust pierced by sunlight.
Winner of the Innovation by EyeEm category: Thomas Monsorno (Italy) won for his image as an ice climber.
Winner of the Lifestyle by COOPH category: Carolin Unrath (Germany) won the award for her black and white image of a surfer about to board a train in Munich.
SanDisk Professional Masterpiece Category Winner: Will Saunders (USA) won the award for his dramatic photo of climber Jake Talley, who "strikes a pose" as he stumbles upon a spectacular rock tower in Indian Creek, Utah.
Winner of the Photo History category: Philipp Klein Herrero (Spain) won for a very creative stop-motion video, which depicts a day in the mountains… at home.
Winner of the Playground by WhiteWall category: Markus Berger (Austria) won for his photo of a wakeboarder in action inside a glacier.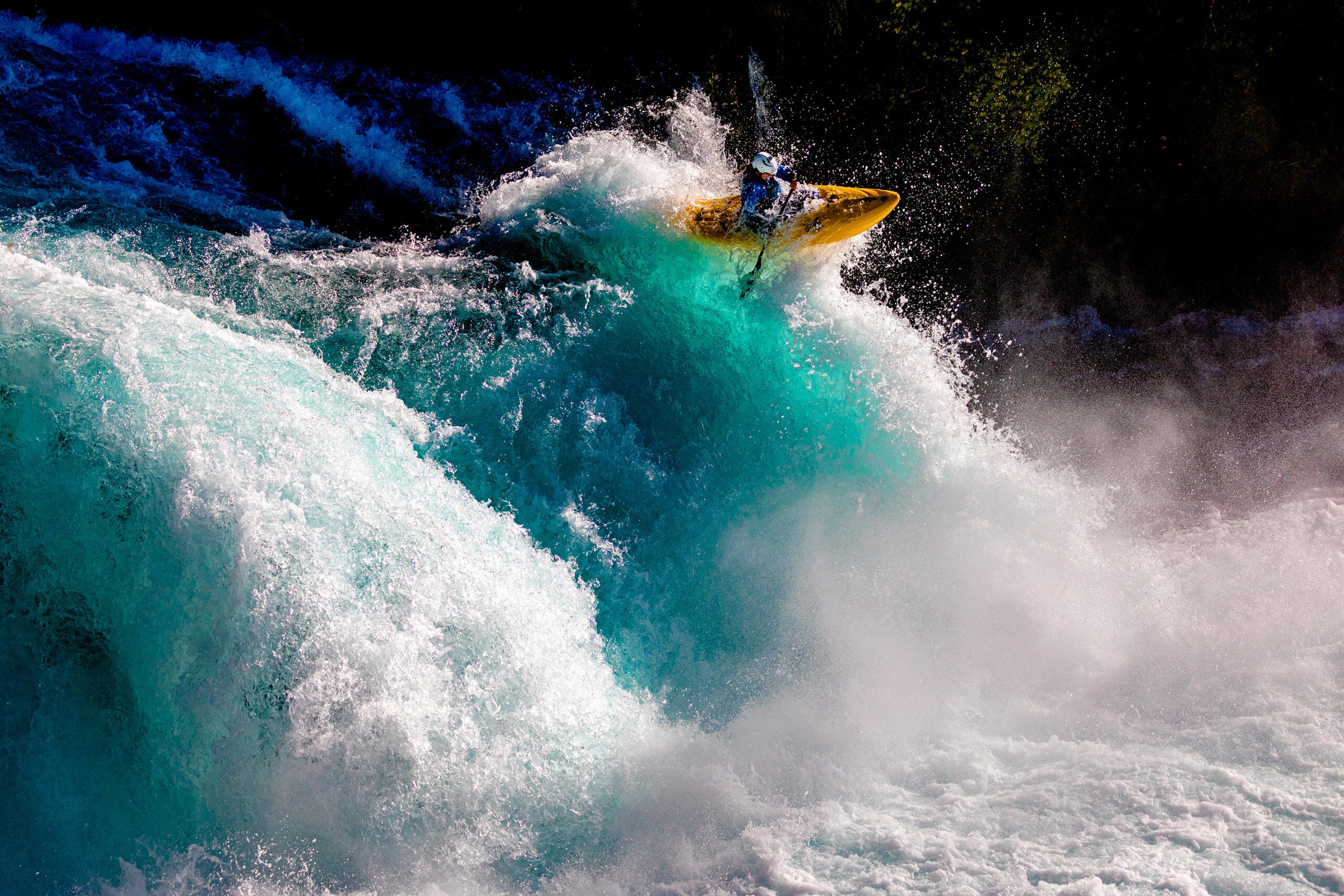 We've taken a closer look at some of our other favorite category winning shots below.
Red Bull Illume 2021 Contest: Winner of the Lifestyle by COOPH category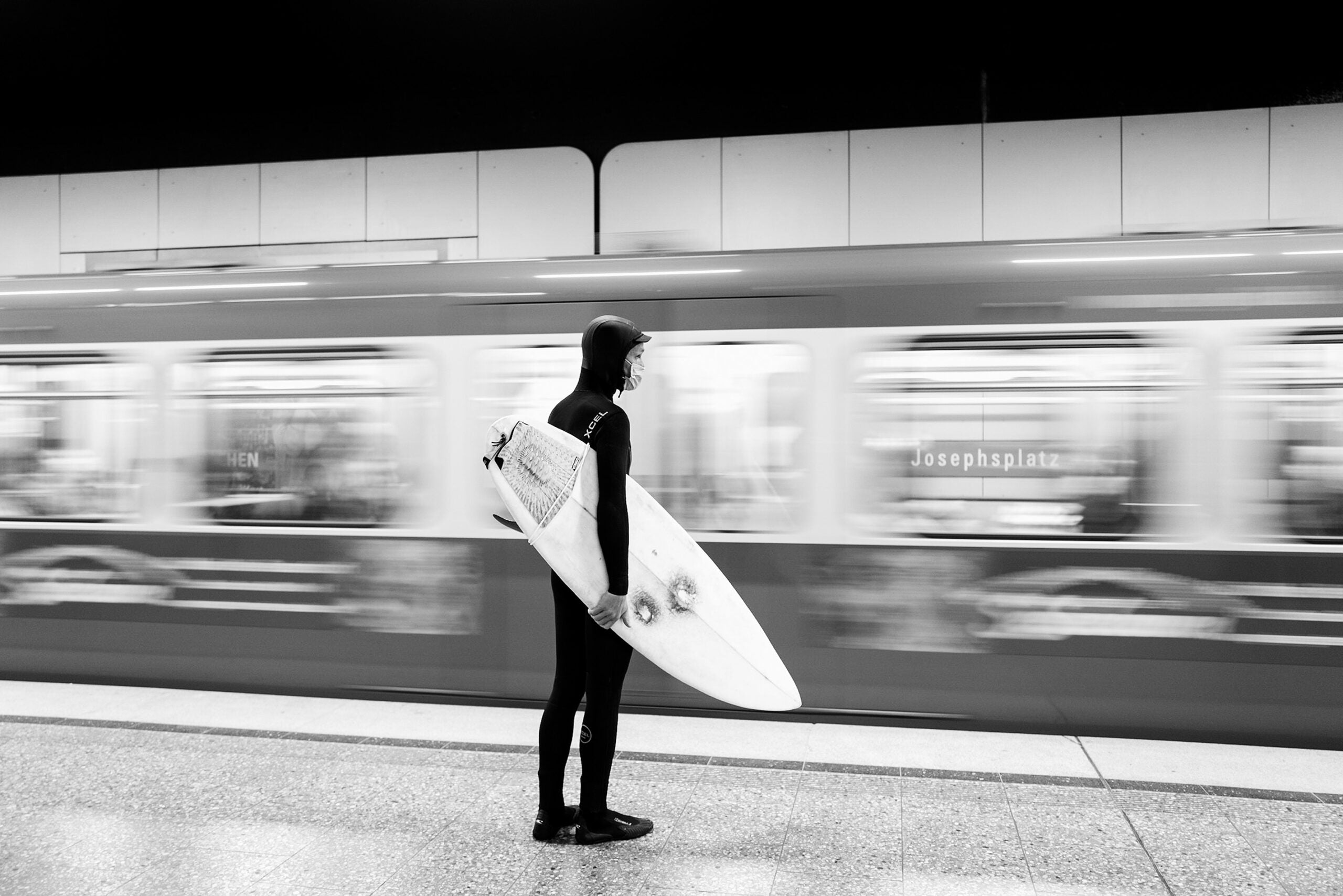 Related: The most striking photojournalism of 2021
Carolin Unrath won the Lifestyle by COOPH category for her charming black and white image of a surfer about to board a train in Munich. It's a wonderful juxtaposition of a motionless surfer wearing a mask while watching the blur of a high speed train go by. "The 'Surfmask' plan is part of a series that I created with Peter Scherb in Munich in May 2020," explains Unrath. "I've always loved seeing Munich's Eisbach River wave surfers all over town. That's why we joined Andi in one of his first sessions when the river wave reopened after the lockdown in 2020. The photo shows him en route to the Eisbach.
Red Bull Illume 2021 Contest: Winner of the Playground by WhiteWall category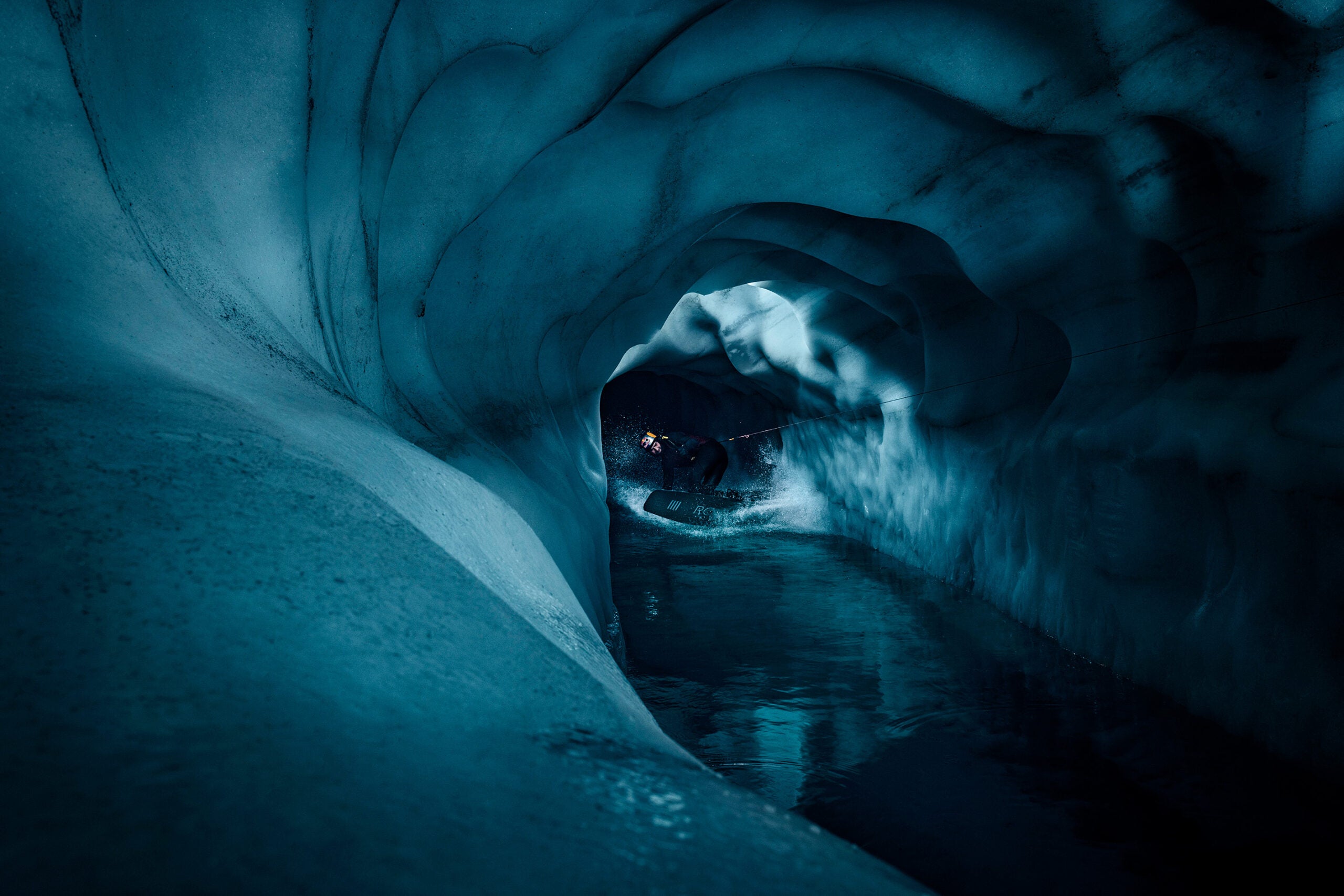 Commercial sports photographer Markus Berger, who won the Playground by WhiteWall category for his photograph titled "Wake the Glacier", describes the frame of the shot as "a crazy place … deep in the mountain and below the surface ". In fact, the image was captured inside the Hintertux Glacier, located in Austria. "The" natural ice palace "is a fairytale world inside a glacier, which also contains an underground lake with water at -0.8 ° C", which is about 30 degrees Fahrenheit.
Berger says Red Bull has put together a squad to help achieve this shot. "During a two-day production, we managed to get a cool action shot of Dominik Hernler," says Berger, "who completed this difficult task like a champ. With a 6.5mm wetsuit he didn't hesitate and was able to ride and turn in that very narrow place and under very difficult circumstances.
Taking the picture was also a challenge. "After more than three hours in the water, I didn't feel anything below my waist and one of my cameras also broke," says Berger, who felt lucky to have the camera on at the good time. "Right after this shot, the camera turned off. "
Red Bull Illume 2021 Contest: Winner of the Creative by Skylum category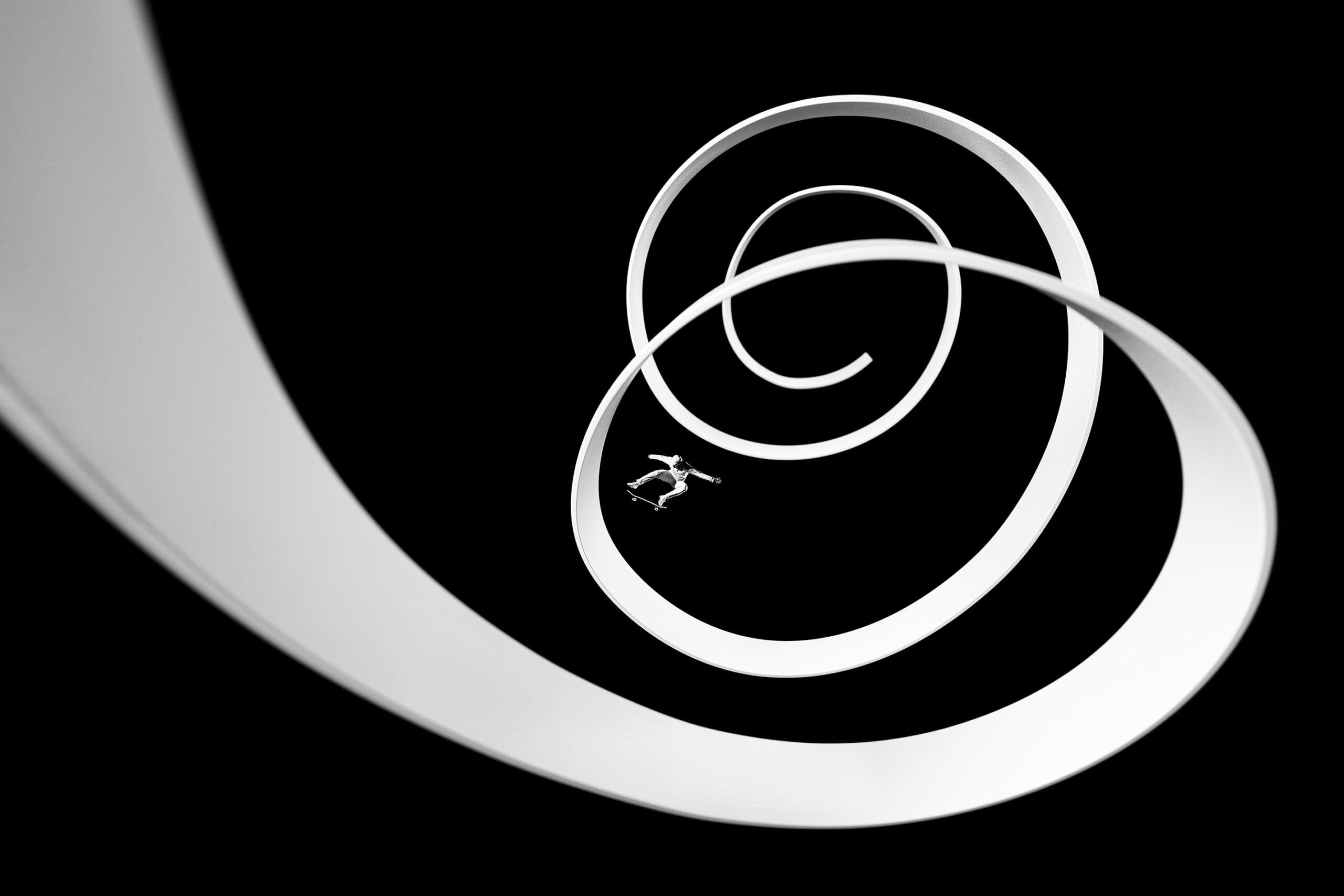 The idea for this photo, titled "The Spiral", which helped Jan Kasl win in the Creative by Skylum category, came to the photographer while filming another campaign. This other project, Kasl says, was based on the concept of forced perspective, which is a photographic technique that uses optical illusion to make objects appear larger, smaller, farther away, or closer than they actually are. are. "That's what thousands of tourists do," Kasl says when they raise their arms to "hold" the Leaning Tower of Pisa. "With a tool like Forced Perspective," Kasl says, "I felt like I could push a little deeper, bend reality, and bring the athlete into an absolutely surreal environment."
Red Bull Illume 2021 competition: winner of the Best of Instagram category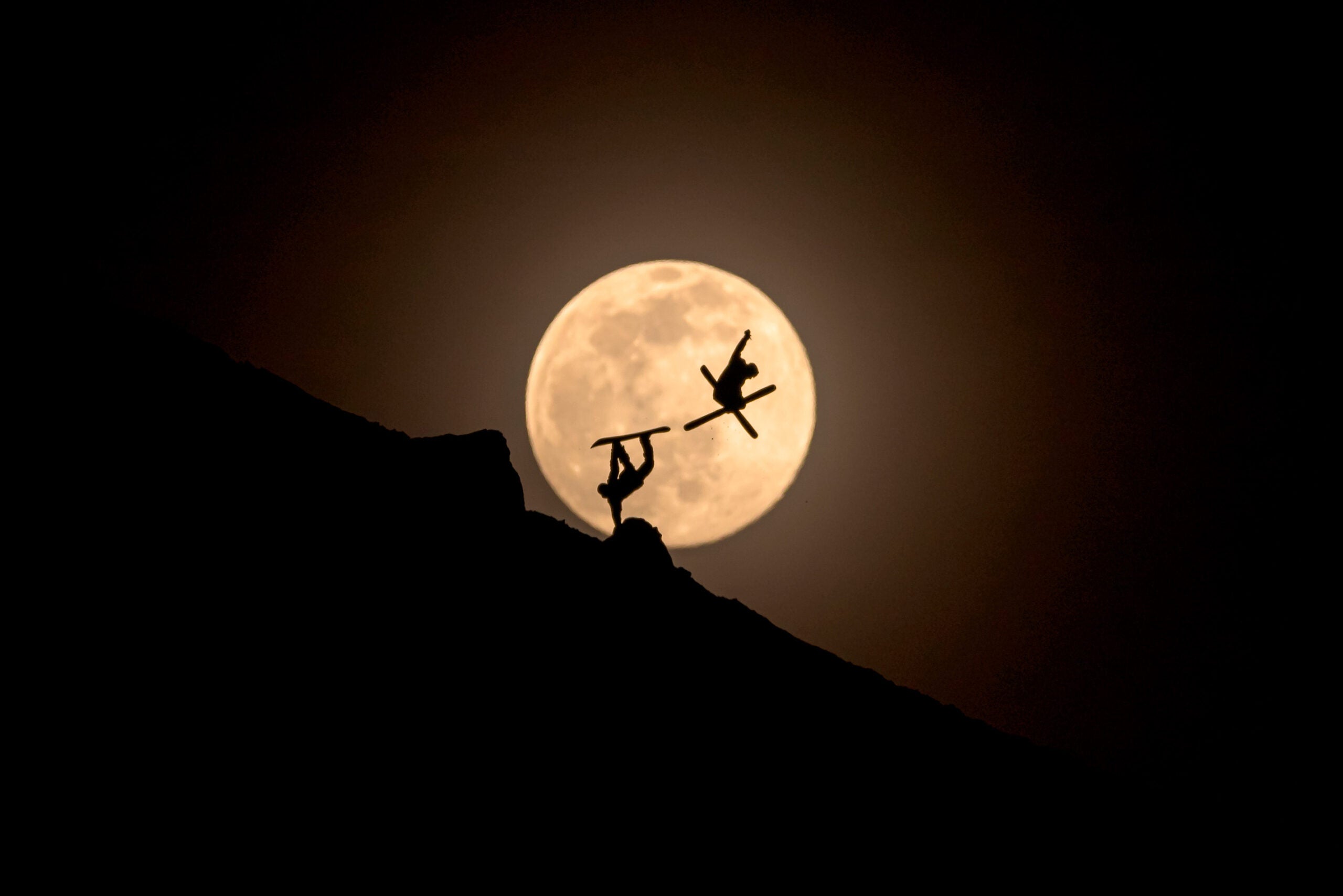 "We worked hard for a week, just to plan and prepare," says action sports photographer Yhabril, who won the Best of Instagram (photography) category for his photo of a skier and snowboarder standing. profiling against the moon.
Yhabril says what's particularly hard to achieve in a shot like this is "getting both kickers in the right place". What also made taking the image a challenge, he says, was that it had to be captured at an altitude of 10,000 feet and included the use of a lot of heavy equipment. "Once you have the scenery ready, you just have to wait for the moment and pray for a blue bird sky that day, while having confidence in the runners to synchronize the jump and the hand plant. . This is the real challenge.
About the competition
Submissions for the contest were open from March 1 to August 1, 2021. Photographers could enter on redbullillume.com or on Instagram by tagging @redbullillume and using the hashtag # rbi21submission. The 2022 competition is not yet open.
This year, the main prizes for the top winner include a Leica camera, Lenovo computer, computer monitor and other equipment valued at around 50,000 euros (or around $ 56,380). Category winners and finalists also received prizes worth approximately 10,000 euros (approximately $ 11,276) and 2,000 euros (approximately $ 2,255), respectively. To learn more about the prices, click here. To learn more about the contest rules, click here.