By now you may be familiar with Steven Traylor's work – last summer he shot a cover for our issue Up + Rising, a work of art for Earl Sweatshirt, and exhibited his work in Los Angeles and Berlin. For the latest i-D issue "Utopia in Dystopia", he recreated quintessential American shopping malls, photographing his community in downtown Los Angeles against a backdrop of Disney characters. His portraits are warm and majestic and aim to expand the representation beyond a simple monolithic image or stereotype. "Seeing healthy love images, I feel like this shit is so important to the black community," he told us at the time. "I have the feeling that some images like the ones we hold on to are not healthy. So I want to be able to just represent something that's like – I don't know, it's like you can't deny that it's like 'Yo, that's beautiful'. "
Often, Steven's images are multimedia: a collage of video, photography, text, and music. The multi-sensory approach stems from his unconventional journey towards photography. The 24-year-old grew up discovering images on platforms such as Tumblr, initially inspired by skate videos, only to stumble upon an Olympus OM-10, a simple portable 35mm camera popular in the 80s. , that he was reluctant to sell and so on. learned to use. The rest is history.
The Angeleno native describes his work as an ode to his hometown, and this also informs his sense of style. When we asked him to photograph the iconic Burberry trench coat, arguably a British-style mast, he put his own California twist on it – photographing himself at home, wearing it over a t-shirt and boxer shorts, with crochet socks and a beanie. . "I am a product of LA without a doubt!" he says. "I think the Los Angeles natives have confidence in them. A lot of the things I gravitate to about LA are the simplicity of something. You can wear a white t-shirt and khakis and probably like a jacket and look fly. You don't have to wear a million pieces of clothing.
Here, we caught up with Steven to learn more about how he brings his unique perspective to creating images.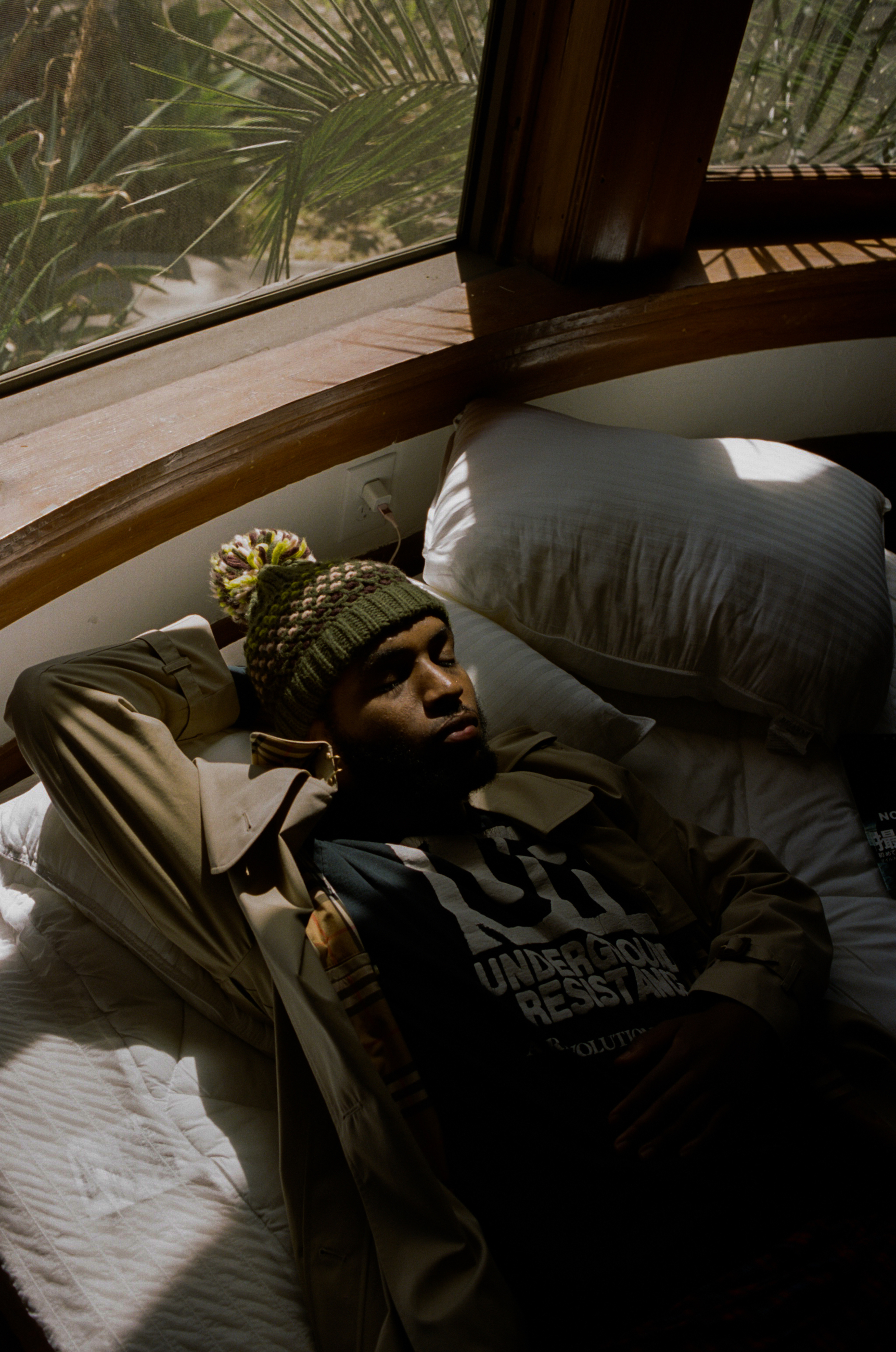 Hi Steven! I noticed that all of your photographs from this project are self-portraits. What was it like to photograph yourself? I have the impression that initially I wanted to do something more serious and that had a message. I feel like with most of my work I'm trying to do this, and originally wanted to do something like this, but I changed my mind at the last minute, because that I was like, you know, why don't I try something that's right for me? I'm a goofy guy and I try to find humor in a lot of things, so I wanted to see if there was a way to make a shoot that was just as tasteful and humorous. With this particular project, I wanted something that was more me – literally me. Just the simplicity of my life and the way I try to find ways to laugh at things, because I'm a Taurus and I'm a real homebody. I was trying to make it as comfortable as possible and come up with some jokes.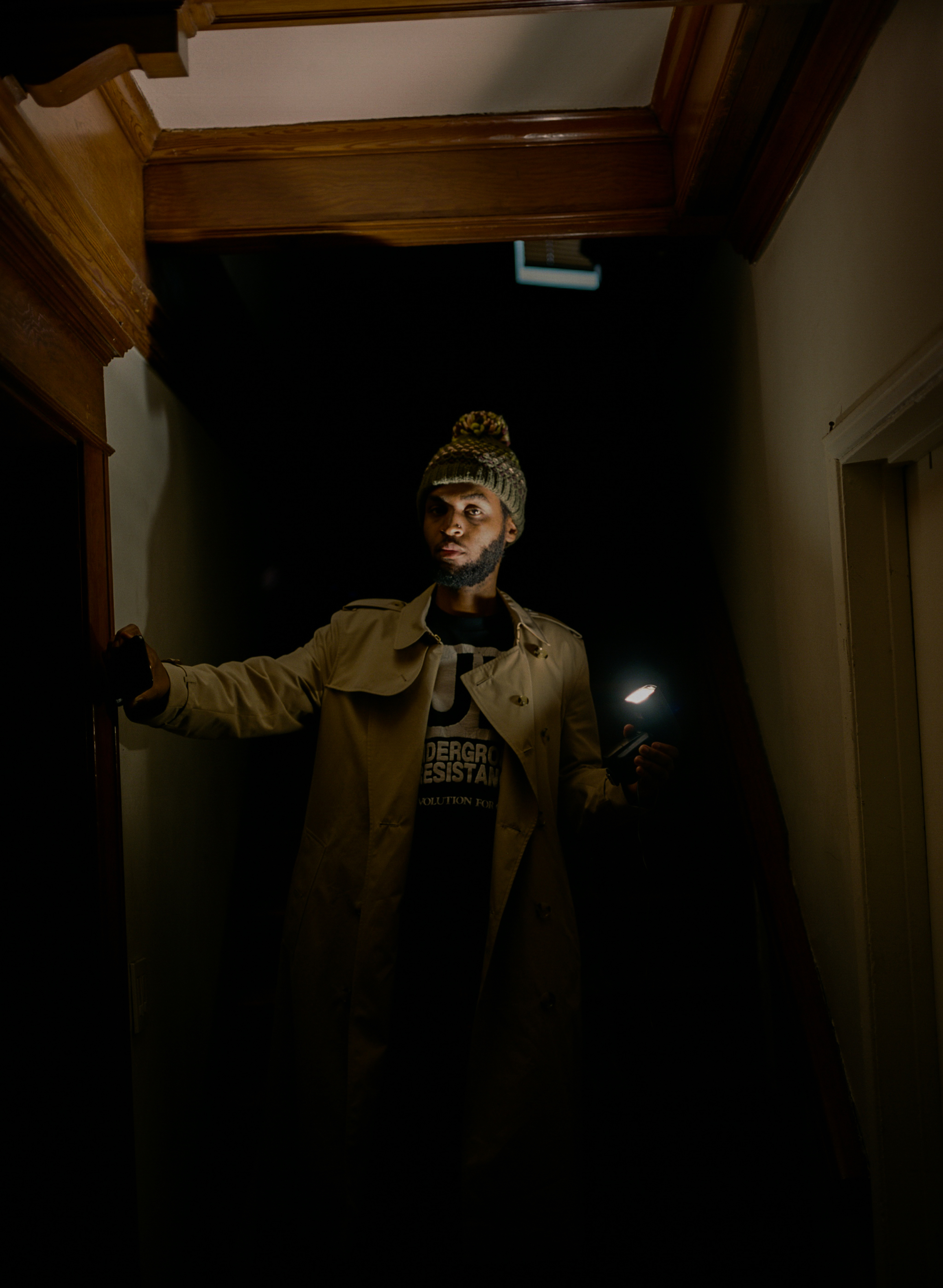 I guess with fashion photography maybe you can be more playful, whereas when you do more documentary photography it's a little harder to follow that line of serious and playful, right?
I really think there is room to be playful when it comes to documentary photography, but it's like what you said: there is a responsibility where you do justice to the people who work. For me, I want to make whoever I capture the best representation of themselves. This is where my head usually is, but I also sometimes feel like joking and having fun.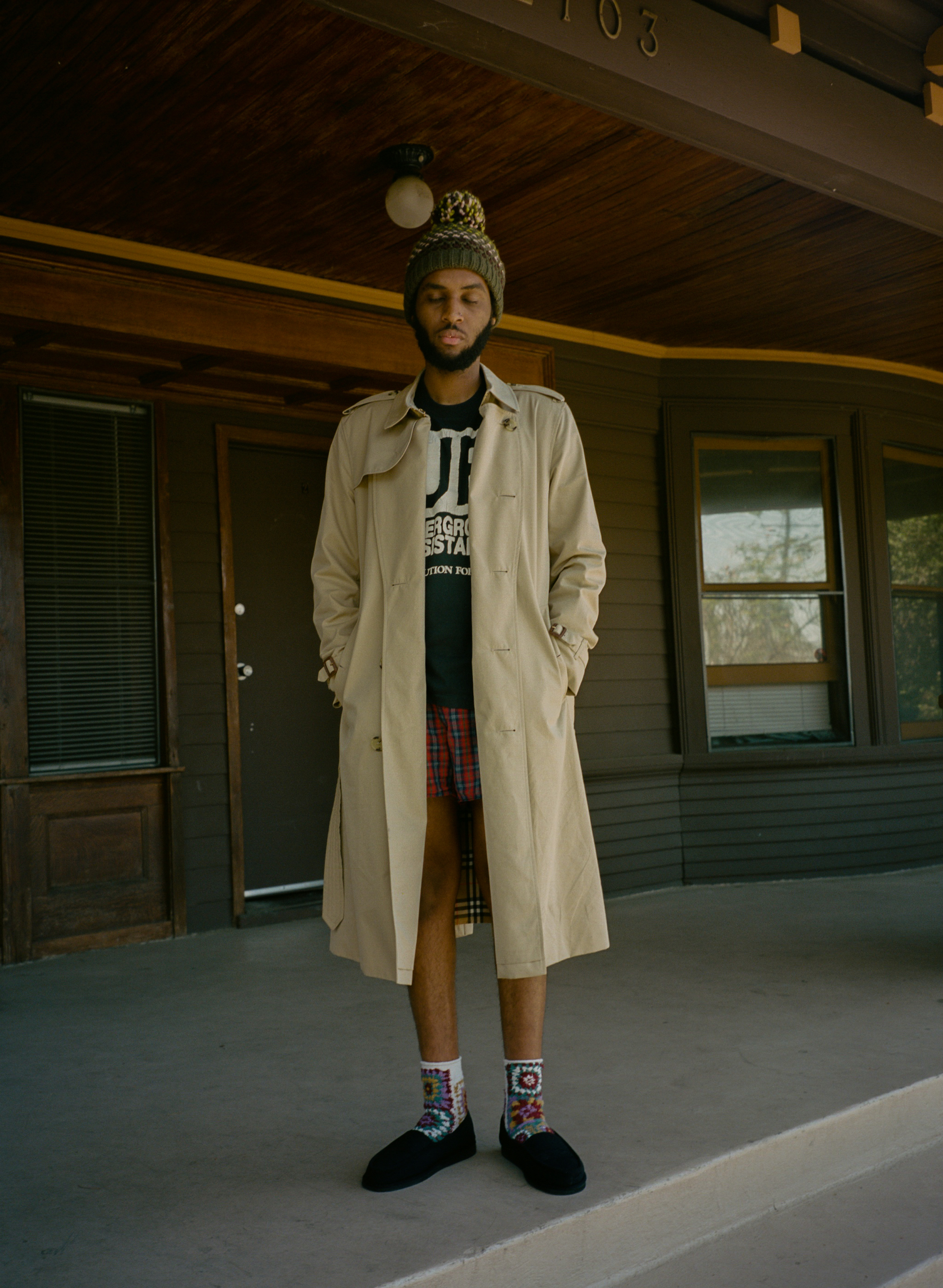 Your work often incorporates collage and more than a multimedia approach to image creation. Can you tell me a bit more about this and how you work to create these multi-faceted images? As far as collage, looking for pictures and other things, I see it as confusing things together, to see what works next to each other. I feel responsible for producing images in a world that already has enough, you know? I mean, I love photography, but it's like, it's a lot of photos and I think that's one of my life goals: to think about what I can do that's worth doing. 'to be shown in a world already flooded with images and stuff.
Having said that, I feel like I have the same satisfaction in finding the photo. Like, in a random location like I am, it just walked down the street and captured something. It's like finding a rare Pokemon card or something, I don't really know how to describe it, but it's like stumbling across something new to you. How will people respond to them? How does the emotion change? I think about all of this when I see images on a daily basis – how can this image change the mood or environment in a room?
How do you think the platforms you grew up with, like Tumblr for example, shaped your visual language and understanding of imagery?
It was my education. It made me realize, like, what is a good photo? What is an interesting photo? Help me develop the level of taste that I have today when it comes to the arts. You know, with Tumblr and the internet, you were able to spend all day researching and discovering about a million artists and photographers. It was exciting and liberating, it gave me time to let myself know, like, OK, what's possible? I feel like I am in a place now, where I am creating the images that I saw growing up.
Can you tell me a little bit about how you got into photography and how you experimented and this technical side of shooting? Well I came across a camera when I was 16 or 17. And initially, I just wanted to remove it. I was trying to sell this camera. I just wanted to make some money. So I took it to a few pawn shops and realized I could only make $ 30 for it. I just thought I would learn how to use this shit. I was already interested in the photos of Tumblr. I wanted to be a filmmaker when I was younger. I wanted to do skate videos and stuff. I remember there was this repair shop and I would go there every day and just ask: What does it do? Ah OK, it's the opening! It's shutter speed! Why is this photo overexposed? Why is this photo blurry? Every time I went it was like school and I also learned stuff from YouTube. Just little things like I need to know. Then it got to a point where I was able to use a camera. That's how I got into photography, I was just trying to sell a camera, but it ended up being more valuable to me. I'm glad I did, because this camera is here… I feel blessed!
Where are you at this stage, how about that is important to you as a photographer? What do you want to express through your work?I mean, I feel like it's changing, like every day I think about the foundation. My practice of what I'm trying to say is to find ways to document. It changes, it changes a lot. I just like to document the culture, especially the black culture of Los Angeles. I feel like there isn't really enough footage and footage of what LA is like today. You can look back and you have Boyz n the Hood and LA culture in the 90s, but it's been 20, 30 years, so it's totally different now. I guess it's like trying to do that. That's what I'm trying to do, and I'd love to branch out and document other things outside of LA. But I think the core of who I am is really just trying to document things in a way that's beautiful. I don't want to be in the service of trying to exploit something or trying to sensationalize. I don't care if it's like the meanest person, like, people will look at these certain people as the most horrible representation of society. If I come across any of these topics, I want to be able to capture them in a beautiful way and for people to see a side of them that they've resisted.