I was saddened to learn of the death of Eamonn McCabe (Report, October 3). I was lucky enough to meet him at a time when he was considered the best sports photographer in the UK. During the second half of the 1980s I ran a traveling visual arts exhibition service on Merseyside which took contemporary art to alternative venues – schools, libraries, shops, offices etc.
At the opening of a newly refurbished section of the Albert Dock complex, some of Eamonn's most iconic sporting images were on display. A few of us from Merseyside Arts were invited and Eamonn was there. As an avid amateur photographer, I've always loved his photos, so I plucked up my courage to tell him so and also to ask him if he would consider showing us his work.
He gave me his phone number and asked me to call him to arrange a visit. I was thrilled that someone so famous could be so approachable and generous. He lent us several large prints mounted on hardboard, as well as a set of laminated panels. Unsurprisingly, this show proved hugely popular, attracting bookings from across Merseyside.
So imagine how I felt after a call from a venue, a sports center on the Wirral, to say that one of the laminated signs – a photo of Marvin Hagler – had been stolen.
I dreaded phoning Eamonn to tell him. But when I did, he said, "I'm flattered someone liked my work enough to want to steal it," laughed and told me not to worry. He was a great photographer and truly a kind, understanding and generous man.
Rosie Christmas
liverpool
I had the privilege of working in the Guardian's advertising sales force in the late 1980s, when Eamonn McCabe had just been appointed editor. At that time, everyone on the sales floor considered the editorial team to be nothing short of gods.
Eamonn was considerate and modest. He enjoyed taking traditionally understood visual tropes and putting them into a new context. I remember him insisting that readers were much more visually literate than most publishers realized.
One year he derives singular pleasure from a beautifully crafted photograph of the then Chancellor, taken from an angle that makes the famous red shipping box appear tiny. I forgot who the Chancellor was, but I will never forget Eamonn's wise and witty insight into the important role of photographs in all stories. I am truly sorry that you have lost such a dear colleague.
Joe West
Virginia Water, Surrey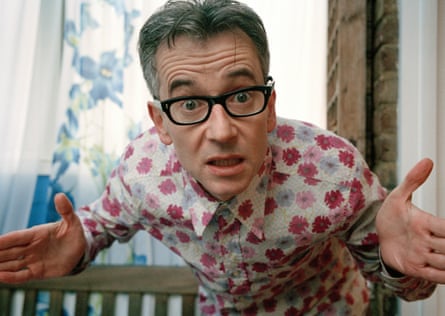 I have followed Eamonn McCabe's career with interest and admiration over the past 40 years, having met him briefly when he asked directions from Mount Florida station in Glasgow to the press entrance at Hampden Park, where he covered a game against Scotland in 1979.
During a five-minute conversation, he generously provided some technical advice to this very amateur photography enthusiast, while recounting, in his self-deprecating way, how he hoped that night to avoid repeating his failure to capture the image by Kenny Dalglish. spectacular winning goal against Wales the previous year.
He had been caught changing movies at the critical moment, resulting in "mum and dad scolding" when he returned to the office. RIP an extremely talented and accomplished professional, but also a really nice guy.
Phil Murray
Linlithgow, West Lothian